If you will be dealing with a lot of content, you will probably want to assign others the role of content manager.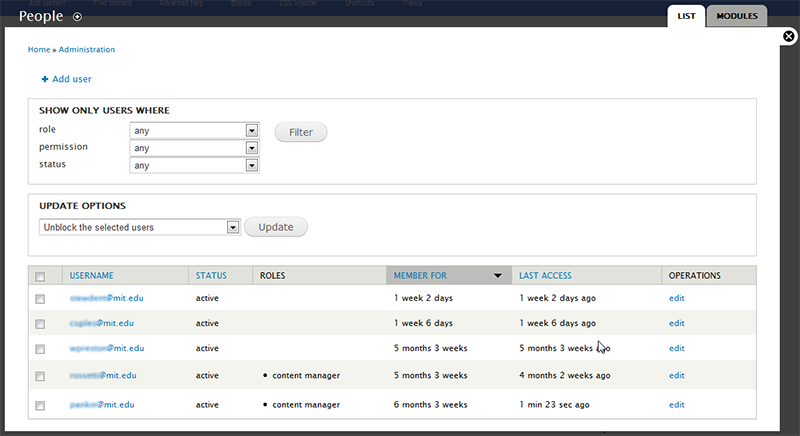 To set permissions for a given user:
Click People, then List.
Click Edit to the right of the person's username.
In the Roles section, click the box for content manager.

By default, each user who is assigned the content manager role will have the same permissions as you. They will have access to the Administrator Toolbar and all the functionality it provides. You should be careful to ensure that only trusted users are given this access and level of control of your site. It is possible to create a role with fewer permissions (see, How can I create a role with fewer permissions?).
To manage options for multiple users at once:
Click the check box to the left of a username (select multiple or select all by clicking the check box in the column head).
Make a selection in the Update Options pop-up menu to perform on all selected users.
With a very long user list of users, you may need to filter the list to show users with only certain characteristics. Click Show Only Users Where to filter by role, permission or status.