This process involves creating the block, then choosing a menu to appear in the new block. It begins on the Blocks overlay page.
To create a new menu block:
Click Structure, then Blocks.
Click Add menu block.
Note: The Add menu block link becomes available once the Menu block module is enabled.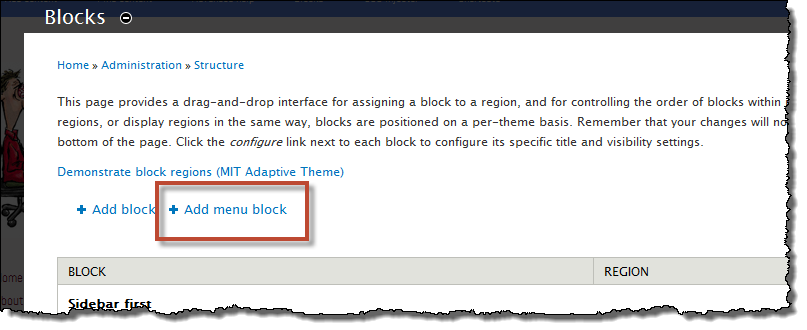 The Menu block options overlay has many choices. Notice that there is also an Advanced set of options which is described below.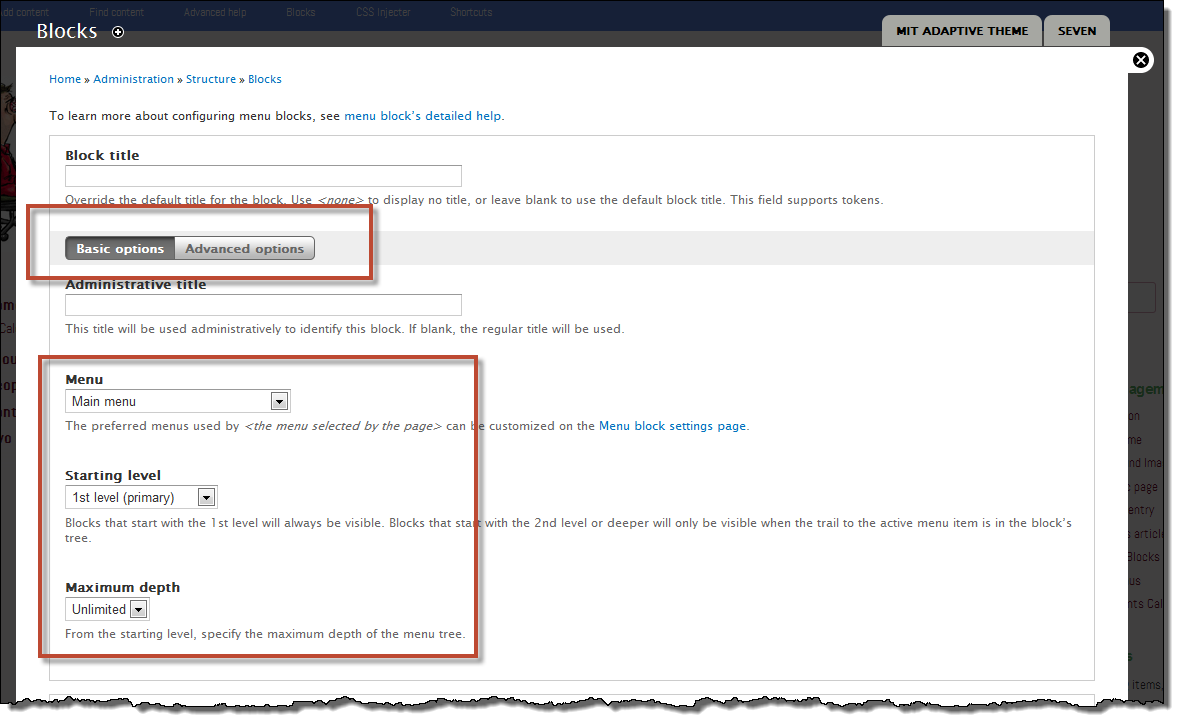 Basic Options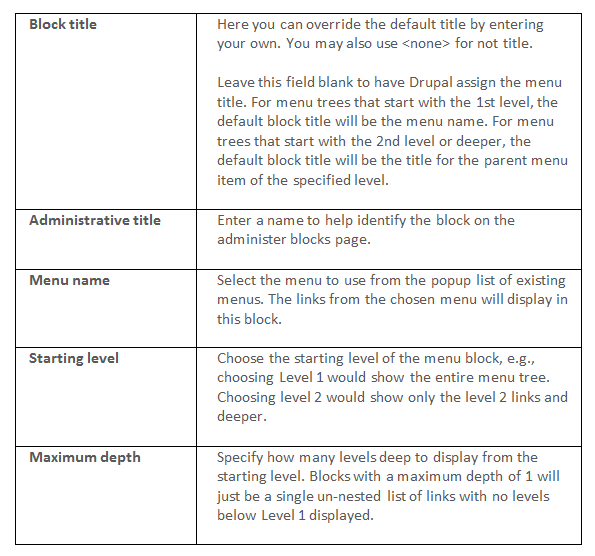 Advanced options
Click the button to display Advanced options.
There are several Advanced options which you can read about using the suggestions below. Two which might be useful are listed in the following table.

To learn more about the options for a menu block, click menu block's detailed help at the top of any menu block options page. You can also visit the page Menu block (Drupal 7) at Drupal.org.