The configure overlay for a block lets you specify the block's location on a page by choosing its region. You can also specify which particular pages or types of pages will display the block and which type of user will be able to see the block.
For example, the Content Management block is located on the left of the screen in the Sidebar one region. It is visible only to those with the content manager role.
To set block configuration options:
Click Structure, then Blocks then click configure for a particular block, or
Click configure block in the gear popup menu.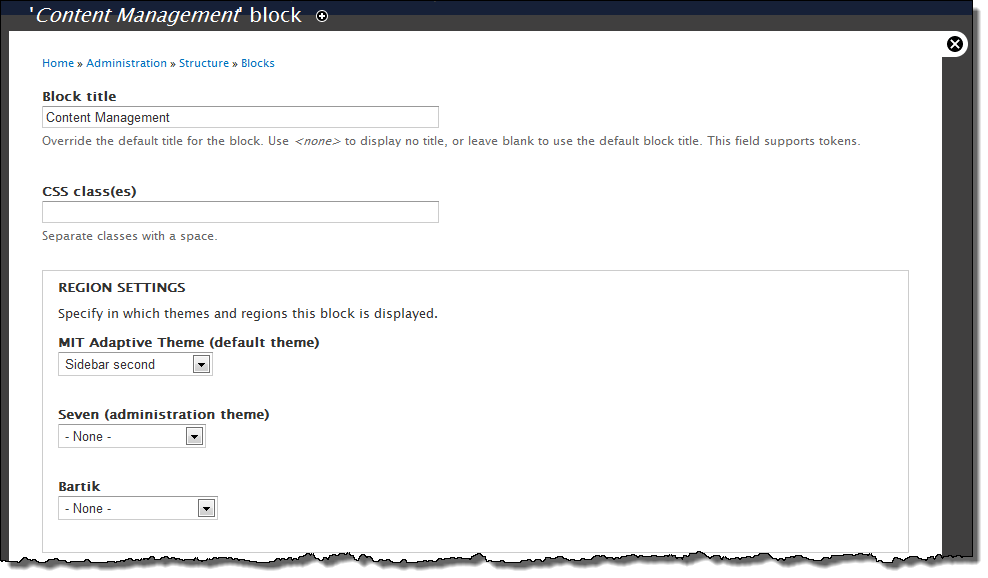 Block title
Do one of the following:
Add a title for this block to be visible by users.
Leave the field blank to keep the default title.
Type the word "<none>" to have no title appear at the top of this block.
CSS Classes
If you have added CSS styles using the CSS Injector module, you can list a style or styles to apply to this block.
Region Settings
Another place to set the location of the block is to choose the region from the popup menu. Here you can also set the region for different themes as well.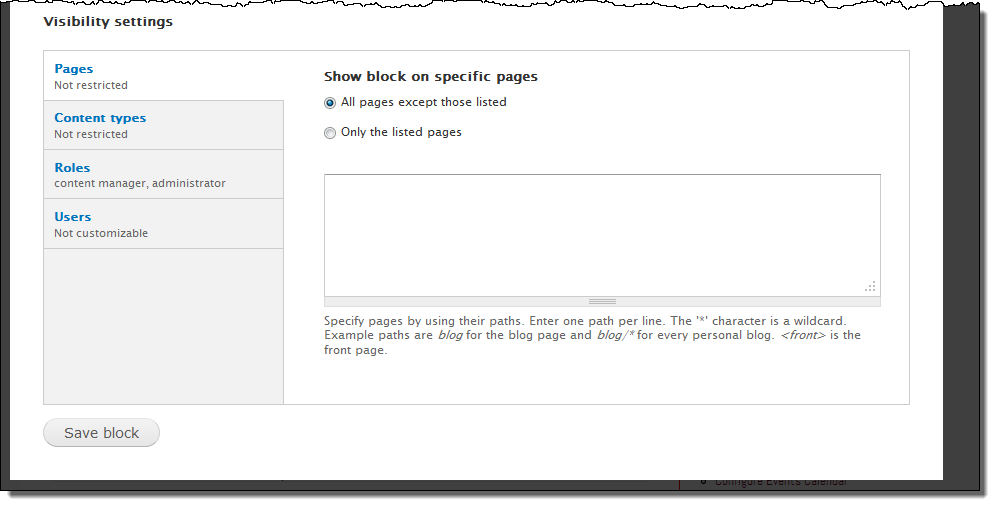 Visibility settings
These options give you great flexibility in setting who will see this block and when the block will be displayed.